Foreword
ICSM met in Christchurch in conjunction with the FIG Working Week, that was also being hosted in New Zealand. The rebuilding of Christchurch gave members a visible and powerful example of the impact of the work completed by the Committee, its working groups and jurisdictions.
Committee Members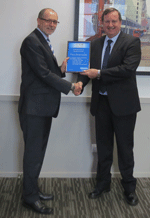 After a long membership since 1997, which included two terms as Chair of ICSM, as well as being an active sponsor of many working groups, Mr Paul Harcombe will be retiring as the NSW member in July 2016. Paul's direct input will be greatly missed. However, we hope to continue our relationship by calling on his extensive knowledge and network skills to assist on various projects from time to time
FSDF progress
The Foundation Spatial Data Framework program has now entered its second year. ICSM is an important stakeholder in the FSDF, notably:
A sponsoring role across the majority of the datasets;
A member of the FSDF Program Management Committee;
By ICSM's permanent committees and working groups are needed to undertake some of the activities identified in the FSDF to improve dataset quality and governance.
ICSM represents many of the custodians of the 800–odd inputs and national datasets making up the Foundation Spatial Data Framework.
Program progress is tracked through the FSDF Knowledge Base and various reports, showing different levels of details, and are created every quarter ahead of the ANZLIC and ICSM meetings.
Queensland and New South Wales both expressed a desire to implement national approaches to foundation spatial data management and delivery. Currently work is focusing on national aggregators to identify the sources of data used in national data sets and products. This will provide a clear picture of how data flows from supplying Jurisdictions to create national products. Work is also focusing on identifying the mandates, funding models and data sharing arrangements that support the foundation spatial data framework across all Jurisdictions. Work will begin in July to place the FSDF Knowledgebase into a cloud environment that will allow all Jurisdictions to maintain and edit content that they are responsible for. This information will be publicly exposed after the cloud based systems have been tested and the content checked by each Jurisdiction.
Modernising Australia's datum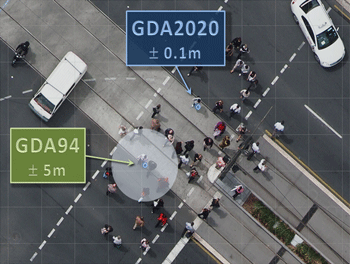 Technical development of the new datum GDA2020 is progressing well. The PCG Adjustment Working Group has completed a beta version of the datum (V0.2) which has demonstrated that the PCG has the technical capability to perform a nationwide adjustment. Until implementation, work will continue to increase the number of measurements used and improve the quality of the national adjustment.
The practical implementation of the new datum GDA2020 has now entered the consultation phase which is being led by the jurisdictions from within the GDA modernisation implementation working group (GMIWG).
Historical Aerial Photography preservation
PCTI has turned its focus to preservation and management of the historical aerial photography (HAP) archives held by each jurisdiction. The outcome of a workshop held, was a shared high–level understanding of drivers, activities and capabilities across jurisdictions in relation to management and digitisation of aerial photography films and prints.
ICSM endorsed the formation of an Aerial Photography Taskforce under auspices of PCTI. The Taskforce will run an audit of all jurisdictional aerial film digitisation capabilities to establish where pockets of expertise exist, their capacity, baseline costs and identify any specific issues. This may include the private sector where there is an existing relationship as a preferred supplier, eg where equipment or technical expertise to scan aerial film no longer exists within custodian organisation.
At the completion of the audit the Taskforce will develop a draft holistic national dataset management plan for aerial photography and present to ICSM Delegates at their October 2016 meeting.
Next ICSM meeting
The next meeting is proposed to be held in Perth, 19 and 20 October 2016 in conjunction with a concurrent meeting of Valuers and Registrars-General.
Previous news letters