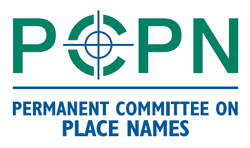 We all use place names everyday to describe our surroundings, where we're going or where we've been.
Rivers, mountains, plains, towns, suburbs, reefs, shoals and undersea features all have names.  Whether they are of national or international importance or known only to a handful of people, names connect places to their local communities and often reflect our heritage and culture.
New Zealand and each Australian state and territory – including our Antarctic areas of interest – have a place name registrar, naming board or committee for approving or registering names.  However it is the Permanent Committee on Place Names (PCPN) that coordinates place-naming activities across Australia and New Zealand.
In August 2013 the 2012 National Gazetteer of Australia was released.
In 2009 PCPN, on behalf of UNGEGN, completed the production of a fully revised regional map and gazetteer of Asia South East, Pacific South West.
Our History and Membership
PCPN has produced an informative brochure on place naming in Australia and New Zealand.  Significantly, it outlines the achievements of PCPN in ensuring the integrity of place names.
PCPN understands that naming places is something people are passionate about.
Our role is to coordinate and communicate the consistent use of place names to ensure they meet the requirements of the whole community, including government bodies and emergency services; and also indigenous people.
The Committee for Geographical Names of Australasia (CGNA) was formed in 1984 to coordinate place naming activities across Australia and New Zealand.  In 1993, we became a standing committee within the Intergovernmental Committee on Surveying and Mapping (ICSM) with the support of Geoscience Australia. In October 2015 the name of the committee was updated to the Permanent Committee on Place Names (PCPN).
Our members come from Australian state and territory naming boards and committees, New Zealand and other organisations with a role and interest in place naming, including the:
Australian National Placenames Survey
Great Barrier Reef Marine Park Authority
Australian Antarctic Division
Australian Hydrographic Office
Department of Defence
Through PCPN, Australia and New Zealand participate in the activities of the United Nations Group of Experts on Geographical Names (UNGEGN) and contribute to world best practice in the management of place names.